Wikis
>
Pay In

Outs By Employee
Pay In Outs By Employee Report
Contents
Pay In

Outs By Employee Report
The Pay In Outs By Employee report shows all pay ins and all pay outs by each employee within the selected date range. Each Pay In, or Pay out, offers a column showing the reason for the pay in, or pay out.
Summary View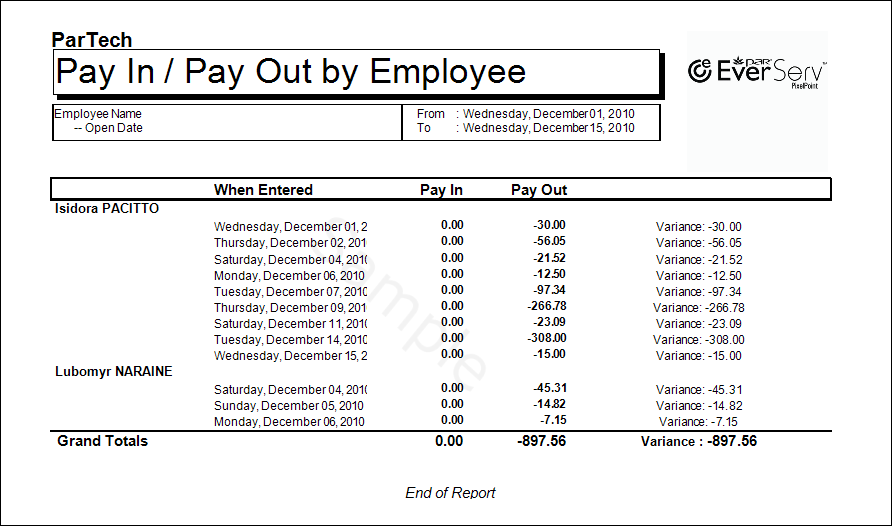 The summary view shows all the pay ins and pay outs made by each employee and the value of those pay ins and pay outs. The entries are sorted by the date and time the pay in or pay out was opened. The totals of the Pay Ins and Pay outs are shown at the bottom of the report.
Detailed View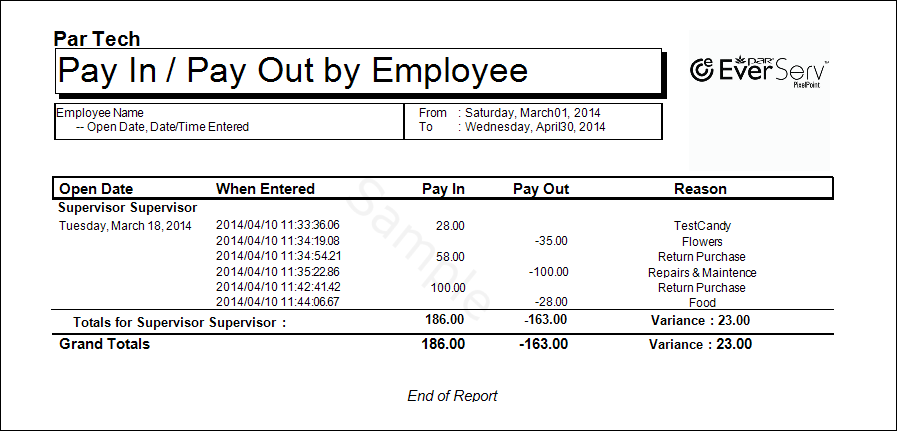 Detailed view shows the Date and Time a Pay In or Pay Out was entered by each employee.